Back to School: 5 Essential Questions About Well-child Visits
Jun 29, 2023, By: GoCheck Kids Marketing
When children are healthy, well-child visits are easy to skip. They can be another thing to add to an already packed schedule, but they're vital to ensuring healthy development and avoiding future health problems. Once children are school-age, well-child visits are often called back-to-school physicals.
1. Why are well-child visits important?
Regular checkups keep kids' physical, emotional, and social development on track. These visits ensure that children have the vaccinations required to attend daycare and school and participate in sports. They're an excellent opportunity to ask questions. Regular visits create strong relationships between pediatricians, parents, and children.
Missing these visits can increase the risk of illness or delay treatments. Early intervention provides children with what they need before something becomes a more significant issue.

These checkups are often necessary to participate in sports programs. School physicals monitor the developmental process, review immunizations, and share safety information.

2. What should parents expect during a well-child visit?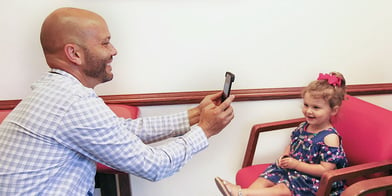 Well-child visits are essential to get regular updates about a child's health and development. The healthcare team takes measurements, conducts a thorough physical examination, updates immunizations, and offers an opportunity to ask questions and discuss concerns. Depending on the child's age, the healthcare team may:

Perform vision testing with a photoscreener or visual acuity test
Evaluate hearing
Provide immunizations for childhood diseases and common conditions, like measles and HPV

Assess the child's mental health

Conduct sports physicals for children who want to participate in competitive sports

Learn about the child's diet, sleeping habits, nutrition, social interactions, and stress levels

Help your child establish healthy habits and provide tips for families

Provide age- and behavior-based counseling for teens

Identify any supportive resources needed

Offer ways to keep the child from developing health concerns

Provide support for the child's overall health and well-being

Talk through health information and offer advice



3. What should parents do before the well-child visit?
Make notes
Think about your specific concerns and anything you've noticed recently about the child's health or development. This includes changes in behavior or family routines. Remember that a physical problem, including poor eyesight, can cause cognitive and behavioral problems.

Create a list of questions
If the list is long, determine the top 3 and ask those first. Another visit may need to be scheduled for a longer discussion. Teenagers should be encouraged to ask their questions.

Gather information
Is there school or childcare information helpful to share with the healthcare team? Things like an Individualized Education Program allow them to learn more about the child.
4. How will the pediatric provider test my child's vision?
The AAP, AAPOS, and AAO recommend photoscreening starting as early as age 1 and visual acuity attempted at age 4. If your provider uses the GoCheck Kids vision screening platform, they will perform instrument-based photoscreening or visual acuity testing from an iPhone. Both vision screenings are quick and easy. After performing the vision screening, the provider will have instant results they will share with you. GoCheck Kids makes vision screening simple and it's kid-friendly!
5. How do well-child-care visits differ at different ages?

Well-child visits run from infancy through adolescence. Babies can need up to ten well-child visits before they're two. After two, children should have an annual visit until they're 21. These visits are essential to keep all kids healthy.

A sampling of the screenings, procedures, and exams recommended by the American Academy of Pediatrics for each stage. For a detailed list, see the updated Recommendations for Preventive Health Care.
Infancy (up to 12 months)
Weight and height
Immunizations
Vision and hearing
Physical exam
Behavioral/social/emotional screening
Maternal depression screening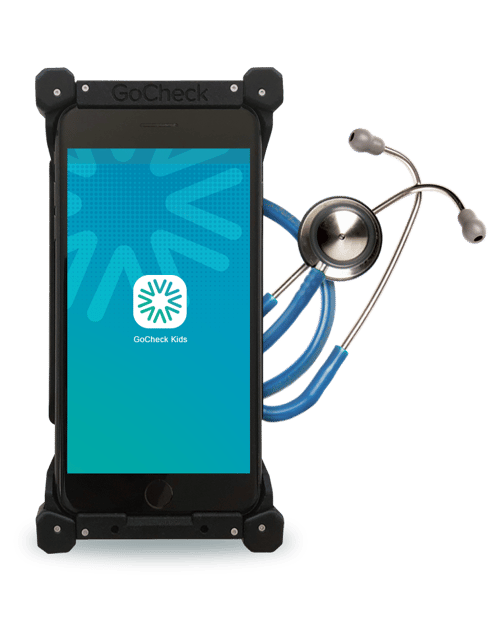 Early childhood (12 months to 4 years)
Weight and height
Immunizations
Vision and hearing
Physical exam
Behavioral/social/emotional screening
Developmental screening
Autism Spectrum Disorder screening

Middle childhood (5 years to 10 years)
Weight and height
Immunizations
Vision and hearing
Physical exam
Behavioral/social/emotional screening

Adolescence (11 years to 21 years)
Weight and height
Immunizations
Vision and hearing
Physical exam
Behavioral/social/emotional screening
Tobacco, alcohol, or drug use assessment
Depression and suicide risk screening

Regular, well-child visits are crucial to tracking a child's growth, learning, and overall well-being. It's an opportunity to detect medical or behavioral issues. The healthcare team and the family build a partnership specific to each family's needs.
If you are a pediatric healthcare provider and are interested in learning more about GoCheck Kids' dual photoscreener and visual acuity platform, schedule a demo today!