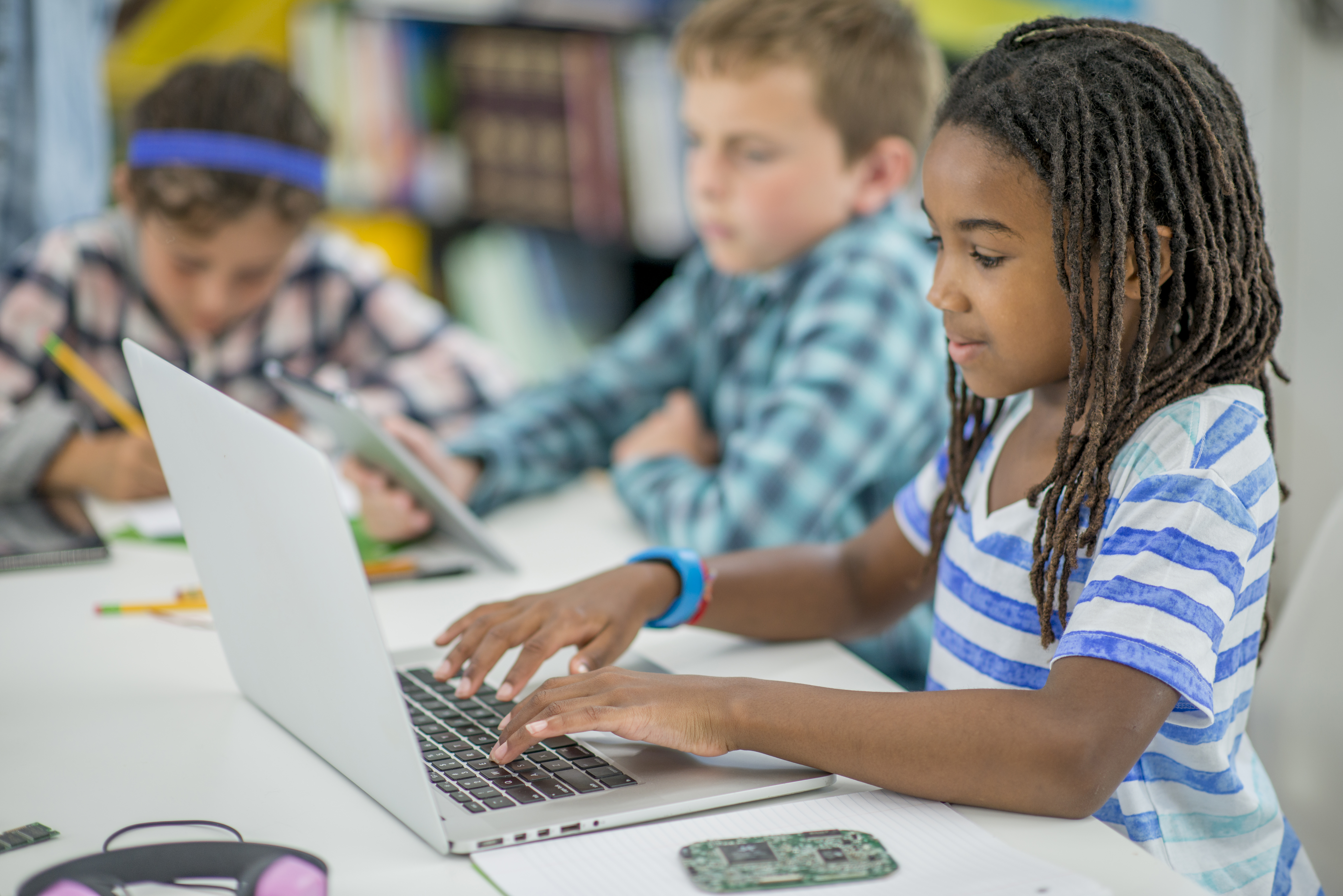 GoCheck Kids Streamlines Vision Screening for Head Start Programs
Head Start and Early Head Start are improving the lives of more than 850,000 U.S. children. The number of children enrolled and the scope of the early learning programs, health assessments, and parent education services continue to grow. Head Starts prepares young children and their families for school and life. Many Head Start programs face challenges related to funding and staffing issues.
Setting up children for success
Since Head Start's purpose is to help children prepare for lifelong learning, it's no surprise that many required assessments are designed for early detection and intervention including vision screening. Vision problems affect reading and writing, social development, and motor skills. If a child can't see what a teacher is writing on the board, it hinders their ability to learn.
Early detection of visual issues is crucial since children's eyes are still developing. Addressing vision issues such as amblyopia, myopia, and ocular misalignment early can help prevent developmental problems from becoming more severe or permanent.
A dual vision screener ideal for Head Start programs' unique needs
GoCheck Kids offers an innovative photoscreening and visual acuity test in one platform. The photoscreener is designed for children ages 1-6 who aren't able to read an eye chart, and the visual acuity test was created for children ages 4 and older.
With both tests in one screener, GoCheck Kids aims to make it as efficient as possible to incorporate visual screening in a variety of screening settings. GoCheck Kids utilizes a cloud-based digital platform where test results are uploaded in real-time.
Why vision screen with GoCheck Kids?
Compact, portable smartphone screener is easy to use in a variety of locations
Quick results on screen and in the digital platform save time
Smartphone-based screener is familiar to children
Dedicated Customer Success team works with Head Start programs during implementation and provides ongoing support
No up-front costs--GoCheck Kids provides smartphones with a low monthly fee for the smartphones, digital platform, and Customer Success support.
GoCheck Kids partners with schools, Head Start programs, pediatricians, and health systems. More than 4,000,000 children have been screened with our vision screening solution.
Learn more
Read the Photoscreening 101 blog.
Other resources:
Vision Screening and Eye Health for Toddlers in Head Start Programs
https://eclkc.ohs.acf.hhs.gov/publication/vision-screening-eye-health-toddlers-head-start-programs