All Children Deserve Preventive Care
We help you meet the HHS mandate to perform evidence-based vision screening so that all children can see what they are capable of.
Why Head Start Programs Love Us

Clinically Validated
Leading pediatric ophthalmologists have studied GoCheck Kids and found its specificity and sensitivity equal to high-cost vision screeners.²

Affordable
We are 40-60% less than high-cost, single-purpose screeners allowing multiple health coordinators and nurses access to state-of-the-art vision screening technology.

Superior Portability
With an iPhone, health screeners can easily travel from school to home to office and not be burdened carrying bulky equipment.

Peace of Mind Support
Our qualified experts quality check your vision results and message you if there are any screening process issues. If you have a technical issue, we have a dedicated support team to assist you.
What Pediatric Leaders Are Saying
Pediatric Associates
"GoCheck Kids enabled us to stop missing kids and deliver on the AAP's guidelines in the most cost- and time-efficient manner. To provide the best care for your kids, vision screen with GoCheck. Your parents will appreciate it."
Dr. Natasha Burgert – Pediatrician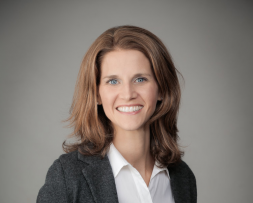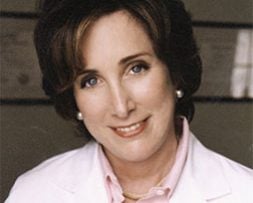 NY Presbyterian – Columbia University Medical Center
"You can't beat GoCheck's ease of use and friendly economics. I highly recommend vision screening with GoCheck Kids."
Dr. Pamela Gallin – Pediatrician, Pediatric Ophthalmologist
What Head Start Programs Are Saying
Whitney Pile, Health & Nutrition Specialist at Murray Head Start (Kentucky)
Murray Head Start currently serves over 600 families each year across 29 locations.
"Federal regulations are a big deal to me. When Head Start locations were required to start screening every child with an evidence-based screener, I knew the device we already had would not adequately meet mandated screening deadlines given how many locations and staff members needed to use it. I needed a device with higher efficiency and mobility. I learned about GoCheck Kids on our listserv.
We've been thrilled with GoCheck's speed, instant results, ease of use, and mobility. Since it's at our fingertips we can serve more kids. We work smarter because of GoCheck's efficiency, and we no longer have to keep a calendar for sharing one device."
Linda Margaretic, Health Services Manager at Sierra Cascade Family Opportunities (California)
Sierra serves approximately 250 families across 4 counties.
"I was pleased to learn about GoCheck Kids and have been using this screening application very successfully for the past year. Before deciding to use GoCheck Kids I contacted a local pediatric ophthalmologist who likes the application very much and encouraged me to use it in our program.
GoCheck Kids is especially useful for our Early Head Start children ages birth to 3 who are not yet able to comply with other methods of vision screening for children. It has also been helpful for screening our older Head Start preschoolers who, for various reasons, were unable to be screened using other methods.
I would and have recommended GoCheck Kids to other Head Start and Early Head Start agencies. It has allowed us to do a better and more comprehensive job of vision screening."
Your Detection Plan
Getting your Head Start screening is quick and easy.
Schedule a demo today!