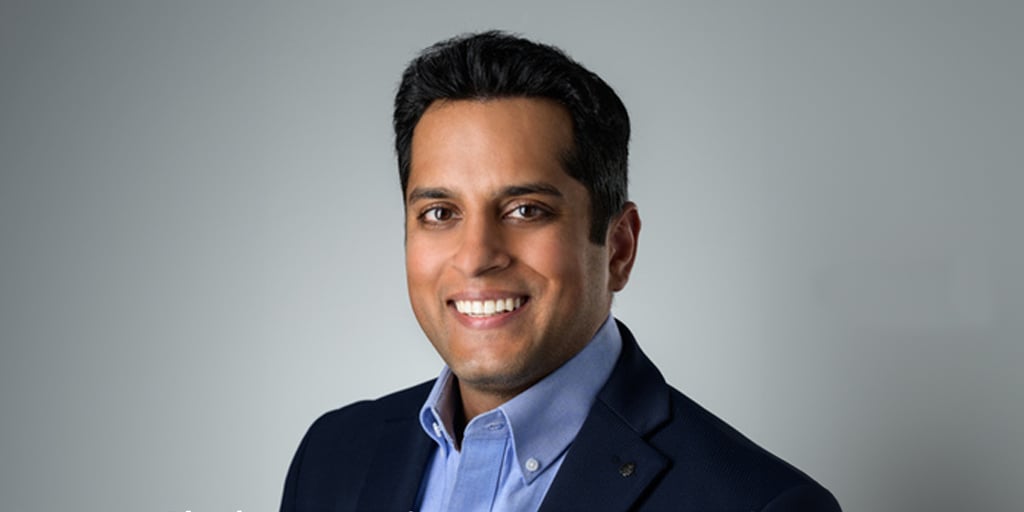 GoCheck Kids Names Naveen Kathuria as Chief Executive Officer
The digital solution provides pediatric care teams with photoscreening and visual acuity testing in one platform.
NASHVILLE, TN (March 1, 2023) - GoCheck Kids, a digital vision screening platform for children, named Naveen Kathuria as its new Chief Executive Officer. Kathuria brings deep experience leading healthcare organizations that serve vulnerable populations to his leadership role at GoCheck Kids, which is helping with the early detection of vision issues in children by streamlining vision screenings into one digital solution.
Founded in 2010, GoCheck Kids offers clinicians a portable, iPhone-based mobile platform that offers photoscreening and vision acuity testing. The GoCheck Kids platform enables pediatric healthcare teams to align with the vision screening guidelines from the American Academy of Pediatrics, American Academy of Ophthalmology, and American Association for Pediatric Ophthalmology and Strabismus.
"Vision issues are one of the most common disabling conditions among U.S. children, yet research shows less than 40% of kids under age 5 have had their vision tested," said Kathuria. "The GoCheck Kids solution is designed to fill this gap in care for children ages 1-21. Early detection plays a significant role in increasing the chances of successful treatment and helps prevent potential long-term vision problems."
Kathuria joins GoCheck Kids from eFamilyCare, a virtual family caregiver support solution, where he was CEO and formed innovative partnerships with Medicaid managed care organizations such as Superior Health Plan and large health systems such as Northwell Health. With a background that includes entrepreneurship, law and healthcare management consulting, Kathuria has over 20 years of experience in healthcare. He previously served as Senior Vice President of Partnerships and Compliance at an early-stage virtual psychiatry and therapy platform, Array, that grew to become one of the largest in the country. His work at Array focused on working with vulnerable populations, forming partnerships with organizations such as Native American tribes, correctional facilities, Federally Qualified Health Centers and Medicare Advantage and Medicaid health plans.
"Naveen is a mission-driven healthcare leader with a proven track record of promoting innovation and growth," said Fred Goldwater, venture partner with Hatteras Venture Partners and GoCheck Kids Executive Chairman of the Board. "His leadership will continue to propel GoCheck Kids forward as the leading digital vision screening solution enabling children to get access to the care they need to live healthier lives."
To date, partnering pediatric physician practices, hospitals and health systems, schools and Federally Qualified Health Centers have utilized GoCheck Kids to perform more than 4 million vision screenings. Unlike other vision screening solutions that require an upfront expense and bulky equipment, GoCheck Kids leverages the simplicity of an iPhone and subscription pricing.
To learn more about GoCheck Kids, visit GoCheckKids.com.
About GoCheck Kids
GoCheck Kids was founded with the mission of ensuring that every young child is screened for vision impairment. Using the GoCheck Kids device, clinicians can quickly screen a child for vision impairment. Thousands of healthcare providers use GoCheck Kids' technology to detect vision problems early when they can still be treated. These customers have already screened over 4 million children using their technology.

To learn more about GoCheck Kids, visit GoCheckKids.com.

Media Contact:
Scott McCale
Scott.McCale@GoCheckKids.com
M: 520-403-2252